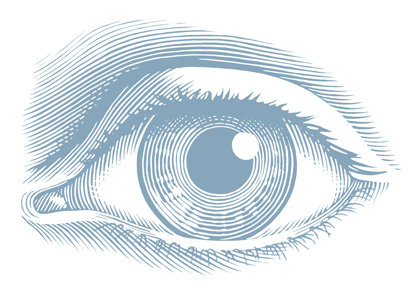 Information
Biography
Art & Nature have drawn me all my life. Years of Saturday art classes at the Delaware Art Museum, surrounded by the work of Howard Pyle, N.C. Wyeth, and Pre-Raphaelites, pointed me to illustration, and a BFA from Rhode Island School of Design cemented it. I've been doing what I love ever since.
With the experience I've gained during my very fulfilling career, I'm experimenting more with style, media and subject matter. An artist never stops learning. Realism, research and attention to detail, an excellent design sense and versatility are all hallmarks of my work.
Friendly relationships with my clients are valuable; winning awards and competitions is a boon for us all. My work has been selected for the Society of Illustrators Annual several times, including a Silver Medal in Advertising in Illustrators 52. Other prominent shows or annuals that have featured my work include Communication Arts Illustration and Design Annuals, Show South (Silver Medal), The One Show, Print Regional Design Annuals, Addy awards, and many trade-specific design awards.
I've learned so much, and passing it on through mentoring and teaching is very meaningful for me; I taught full time at Delaware College of Art and Design (a joint venture of Pratt and The Corcoran) for six years before devoting myself full-time to illustration again.
After living in both the Northeast and the South, I've settled into life in my native Alabama, where I am inspired by nature at it's wildest in my own back yard. Life is good!
Delivery
Art is delivered electronically or physically.
Clients
Editorial & Publications
Simon & Schuster
Barnes & Noble
Random House
National Geographic Book Division
St. Martin's Press
Rodale Press
John Wiley & Sons
Sleeping Bear Press
Guideposts
Italian Trade Commission
Southern Poverty Law Center
The Wall St. Journal
The New York Times
The Washington Post
The Baltimore Sun
Atlanta Journal Constitution
Sports Illustrated
Golf World
Natural History
Field & Stream
Forbes
Fortune
Men's Health
Esquire
Wired
IEEE Magazine
Lufthansa Magazine
US Airways Magazine
Boston Magazine
Budget Living
American Bar Association Journal
This Old House Home
Bon Apetit
Country Living
Travel Holiday
Consumer Reports
Columbia University Magazine
Baylor University
Middleburg College
Seattle University
Vancouver Magazine
Redbook
Martha Stewart Living
InStyle
City of Hope
Atlanta Botanical Garden
U.S. Forest Service
The Nature Conservancy
Advertising & Design
Apple
The Heritage Foundation
Caneel Bay Resort
American Express
UBS
Bank of America
Chase Manhattan
Citicorp
Susquehanna Bank
Equifax
Deloitte & Touche
Xerox
IBM
DuPont
General Electric
Georgia Power/Southern Co.
Texaco
Chevron
Reynolds Metals
Swift Trucking
Mohawk/Harbinger Carpets
Northwest Airlines
Delta Airlines
Continental Airlines
Jamaican Postal Service
Jose Cuervo
Arby's
Macy's
Walmart World
Lands' End
Esteé Lauder
Yardley
Ocean Spray
Coca-Cola
Blue Buffalo
Publix Supermarkets
Kraft
Sunkist
Barilla Pasta
Skyy Vodka
Clyde's Restaurant Group
Dana-Farber Cancer Institute
Accent Health
Health Information Associates
American University
Hale Reservation
Philadelphia Zoo
Franklin Park Zoo